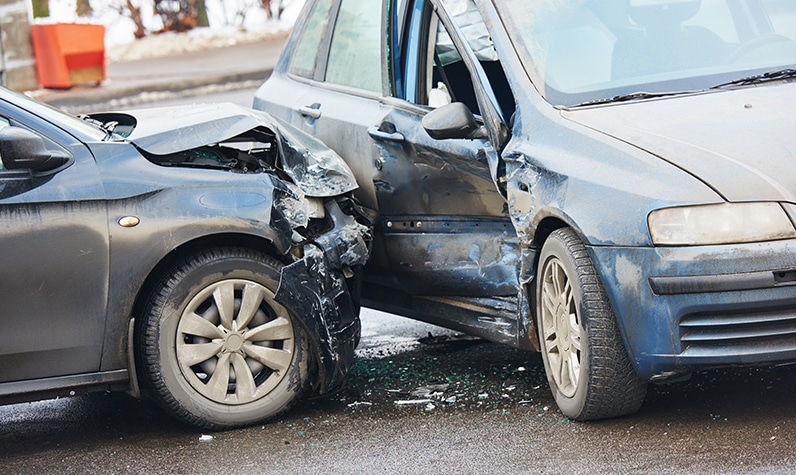 Delaware Car Accident Attorneys
Helping families move forward after an auto accident in Seaford, Newark, Wilmington and beyond
Let's be honest: no one ever really expects to be in a car accident. But with close to a million Delaware residents driving around – plus commuters, visitors and commercial drivers passing through – the chances are good that you may be involved in a car crash at some point. If that accident leads to a serious personal injury, you'll want an attorney on your side who knows how to get you the help you need.
You can find that car crash attorney at Silverman, McDonald & Friedman. Our team puts its more than 100 collective years of experience to work for you when you have been hurt in an auto accident in Wilmington, Seaford, Newark, or anywhere in Delaware. Our proactive and aggressive approach is aimed at helping you obtain the best possible outcome, either in trial or in a settlement, as quickly as possible. You have enough to worry about after a car wreck; let us shoulder some of that burden for you, so you can focus on getting well.
What do your Delaware auto accident lawyers do?
The one thing we've learned in our years of practicing law is that everyone thinks they know it. That can lead to a lot of inaccurate information about what you are entitled to collect and why, after you have been in a car accident in Delaware.
At Silverman, McDonald & Friedman, our auto accident lawyers do more than just represent you in court: we are the ones who coordinate between insurance companies, to ensure that your claims are being processed. We'll help you find a rental car and deal with towing costs. We review your medical records and the police report, and work with accident reconstruction experts to ensure that we see every angle of the accident that led to your injuries and property loss.
But we also help you take advantage of outside resources that can help you. Our team can recommend home health aides or caregivers, and assist you with finding the right medical specialists. If you are getting the runaround form the insurance company about you mechanic, we'll fight to make sure that you're not being bilked out of additional funding.
Most importantly, we're the ones who answer your questions and meet with you about your case. We make sure that our staff is up-to-date on your claim in case we're in court or with another client when you call. At Silverman, McDonald & Friedman, we make sure that you're always in the loop.
What types of claims do your car accident attorneys handle?
Delaware has the dubious distinction of being one of the worst states for pedestrians, but other drivers and passengers are also at risk of being injured on our roadways, especially by drunk drivers. If you were hurt in an accident on US 13, US 40, US 2, I-95, or any state or local road, we want to help. Our Delaware car crash lawyers handle a wide array of claims involving:
Our team of lawyers works closely with your doctors and with witnesses to the crash, and handles correspondence with the insurance companies. We collect evidence that documents your injuries in order to build your case for compensation.
How common are car crashes in Delaware?
The Delaware State Police reports a total of 29,150 traffic crashes in 2020, resulting in 117 deaths and 7,254 injuries. This is a 17 percent decrease from 2019, which authorities believe is partially due to the impact of pandemic travel restrictions. Other details from the report include:
One person was injured every 73 minutes in a car crash
30 percent of fatal crashes involved alcohol
An auto accident occurred every 22 minutes
10 percent of the fatally injured were under age 21
The most dangerous day to be out on the road is Saturday
The most dangerous time is midnight to 4:00am
The report also notes that these traffic accidents come at an economic loss of over one billion dollars.
What you should know about car insurance minimums in Delaware
One of the biggest concerns our clients have is insurance – especially when they're hit by drivers who don't have any.
Delaware requires a 25/50/10 minimum for insurance. That means:
$25,000 in bodily injury per person
$50,000 liability per accident
$10,00 in property damage
You are also required to buy personal injury protection, or PIP. Those minimum limits are:
$15,000 for bodily injury per person
$30,000 per occurrence
$5,000 in funeral costs
Let us be clear: This is not enough insurance. It is in your best interest to purchase additional coverage for yourself, well as additional uninsured/underinsured motorist coverage (UM/UIM) for yourself, to cover any gaps in payment that could occur if you are hit by a driver with the minimum amount of insurance, or in the case of a hit-and-run.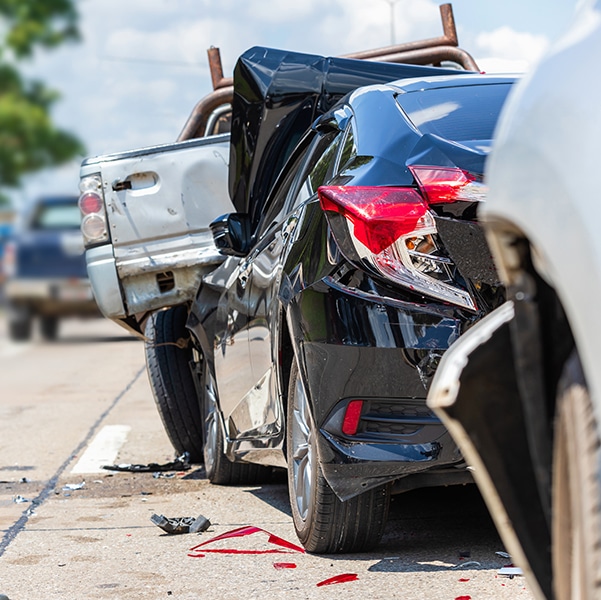 How can your Delaware car accident lawyers help me?
At Silverman, McDonald & Friedman, we believe that information is key. We know that you'll have at least three questions you forgot to ask us when you came in or the initial meeting – and we also know that it's completely normal to have more questions than you originally thought. While we're always available to answer those questions for you, you might find some relief from your fears by reading:
When you need a car accident lawyer, you want one who knows the laws and understands your needs. Silverman, McDonald & Friedman offers more than aggressive advocacy on behalf of victims: we offer you hope for a better future.
Are your car accident lawyers near me?
Our accident and injury attorneys serve clients throughout Delaware area, with offices in Seaford, Newark, and Wilmington.
Auto accident attorneys protecting your rights
Dealing with the effects of a car crash is hard; choosing the right lawyer doesn't have to be. Silverman, McDonald & Friedman offers proactive and creative strategies designed to help you and your family. Please call 302-888-2900 or fill out our contact form to schedule a free consultation. With offices in Seaford, Newark and Wilmington, Delaware, we're always nearby when you need us most.