Delaware Brain and Spinal Injury Lawyers
Compassionate head and back injury attorneys in Wilmington, Newark and Seaford, DE
A brain or spinal cord injury can have a negative impact the rest of your life. Besides the medical bills and the costs related to recovery, the injury will impact you physically and mentally. According to the Centers for Disease Control and Prevention, traumatic brain injuries (TBI) accounted for approximately 2.2 emergency department visits, 280,000 hospitalizations and 50,000 deaths each year in the United States. The National Spinal Cord Injury Statistical Center (NSCISC) reports that the annual incidence of spinal cord injury (SCI) in the US is approximately 12,500 new cases every year. The number of Americans living with SCI is within a range of 240,000 to 337,000 people.
At Silverman, McDonald & Friedman, we have helped countless clients in all three counties in Delaware secure needed medical care and financial support after a head injury or a spinal cord injury. Our skilled personal injury lawyers are ready and able to fight for your right to fair compensation when your injuries were caused by the negligence of others.
Common causes and symptoms of brain and spinal cord injuries
Brain and spinal cord injuries are commonly caused by:
Vehicular accidents. These catastrophic accidents are the leading cause of brain and spinal cord injuries in the United States.
Whether it is a fall from a height or a slip and fall where the person hits their head on the ground, falls represent a leading cause of both TBI and spinal cord injury.
Sports injuries. Professional and extreme sports, high school and college athletes: all players are prone to head injuries when they play football, rugby or ever soccer, or engage in adrenaline rushing sports like skiing, snowmobiling, snowboarding, motocross, or parasailing. What these sports have in common is speed, the potential for high impact and falls from heights.
Physical violence. Gunshots wounds are, unfortunately, another leading cause of spinal cord injury. A bullet to the spine can render a victim paralyzed for the rest of their lives.
In the case of infants, forceful shaking can cause serious and irreversible brain damage.
The symptoms of severe spinal injury may range from partial loss of function and sensation below the break to full paralysis. A severed spinal cord results in instant paralysis, though whether it is total (complete) or partial (incomplete) depends on the severity of the accident and the extent of your injury. Hemorrhaging may also accompany either a spinal cord or brain injury, as can swelling of the brain. Brain damage may result in partial or full loss of motor functions, speech, cognitive abilities, compromised vision, bleeding and other symptoms. In severe instances, the injured person may go into a coma and die.
Choosing the right Delaware lawyer after a brain or spinal injury
The full extent of a brain or spinal injury may be challenging to prove. Doing so can involve a team of medical experts, including psychiatrists, who examine the nature of the injury, perform extensive testing, and issue their professional opinions. The person responsible for the injury will likely hire legal and medical experts to contradict these opinions.
At Silverman, McDonald & Friedman, we work with medical experts and accident investigators to determine and document both the full extent of your injuries and the cause of your accident. In the case of permanent injury, medical experts help us to determine an accurate estimate of the future cost of ongoing medical care, home care, lost wages, pain and suffering and permanent disability.
Our Delaware personal injury attorneys are tireless in our efforts to ensure that your or your loved one's injury is compensated and treated with the full seriousness it deserves. We work with these experts and specialists as soon as possible to collect vital evidence before it is gone. The insurance companies hire aggressive legal counsel specifically to make sure that they pay out as little as possible for each claim. In retaining our services, you have an experienced, confident team to fight back against their attempts to deny you compensation.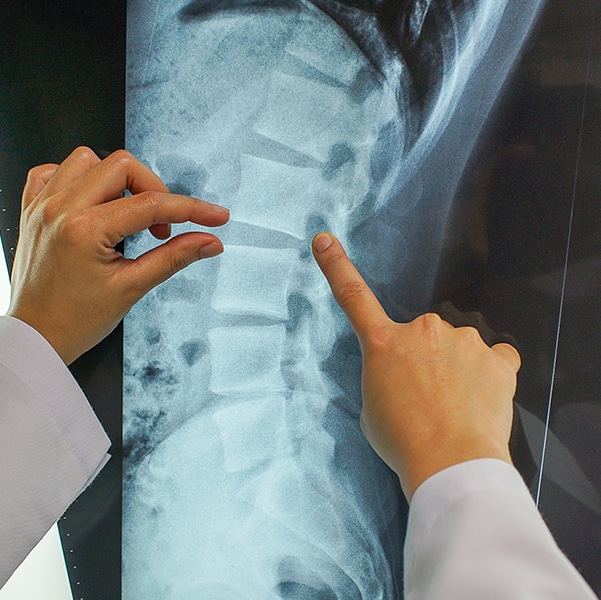 Is my head injury or spinal cord injury worth the stress of a legal battle?
You can't afford to forego your right to seek damages. Many of those who survive brain damage become unable to take care of themselves in the future. Brain and spinal injuries can result in a lifetime of medical care, the inability to seek gainful employment and considerable physical pain and emotional anguish.
At Silverman, McDonald & Friedman, our Delaware brain and spinal cord injury lawyers can answer your questions and help you pursue every legal option available to you. We will create a plan for you or your loved one's future, assessing his or her ongoing medical and maintenance needs. We strive to take the stress out of an already painful situation through our capable, client-oriented legal representation.
Contact a team of brain and spinal cord injury attorneys who will represent your best interests
If you have sustained a brain and spinal cord injury in an accident caused by another's negligence in Delaware, our skilled personal injury attorneys at Silverman McDonald & Friedman fight to protect your legal rights and seek a settlement award on your behalf. Please call to schedule your initial consultation to discuss your case call us at 302-888-2900 or complete our quick contact form. Our Delaware offices are located in Wilmington, Newark, and Seaford for your convenience.