What Are My Options If the Other Driver Doesn't Have Enough Insurance?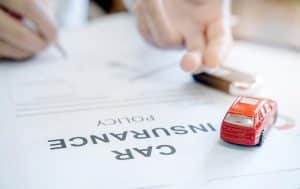 If you were injured in a car accident, talk to the car accident attorneys at Silverman, McDonald, & Friedman in Newark, Wilmington, and Seaford today. It can be difficult to navigate a complicated claim like this on your own, so be sure to seek experienced counsel as soon as possible.
Getting into an accident is never easy. Dealing with police reports, insurance companies, and injuries on top of it only make it more of a headache. Thankfully, auto insurance is required in Delaware and those who do not have it are subject to some pretty hefty punishments, up to $3,000 in fines and vehicle registration suspension.
While this should give many Delaware residents peace of mind, the way it plays out is not always so clear cut. If you get into an accident, there's always the possibility that the other driver may not have enough insurance to cover all the damage they caused in the accident.
Living in an at-fault state can be beneficial
Delaware is considered to be an at-fault state. In at-fault states, any property damage that happened in an accident, like the damage that happened to your car, is paid for by the insurance of the at-fault driver, or the person who caused the accident. They will use their property damage liability insurance to pay the costs of repairing your vehicle. This also means that if you are injured in a car accident that was not your fault, the other driver who caused the accident is also responsible for paying for your medical bills. However, you should typically go through your Personal Injury Protection (PIP) coverage first. Then, PIP will seek reimbursement from the at-fault driver's insurance company afterwards.
Delaware has minimum insurance coverage
Since the state does require all motorists to carry auto insurance, they also require them to have a minimum coverage amount to try and avoid situations like this. In Delaware, the minimum liability coverage is 25/50/10 as well as a PIP minimum of $15,000 for one person and $30,000 for all people injured in a car accident. These numbers mean that your auto insurance will pay up to $25,000 per person injured, a total of $50,000 per accident, and up to $10,000 for property damage.
While these numbers might seem high enough, carrying the minimum required insurance is never really a great idea—and sometimes the minimum is not nearly enough. For example, if you drive a Mercedes and you were hit by someone who carries the minimum required insurance, chances are they will not have enough to pay for all the damage; especially if you were really injured. So what does that mean for you?
You could still be protected after a car crash
Since Delaware also requires PIP coverage, you have this to use on yourself to help pay for expenses related to the accident. PIP coverages pays for:
Medical expenses – This factors in things like doctor's appointments, imaging scans, ambulance transportation, and rehabilitation treatment.
Funeral expenses – Delaware's minimum requirement for PIP's funeral expenses is $5,000 so you will have at least that to spend on the cost of services and a burial plot.
Lost income – You can receive your full wages so long as you can prove that being unable to work is directly related to your injuries from the accident.
Other related services – This will pay for required child care if you are now unable to complete a task like this due to your injury.
If you worked with an insurance agent when picking out your auto policy, they may have recommended adding on uninsured motorist (UM) and underinsured motorist (UIM) coverage. If you have UIM coverage, then your insurance will actually help cover the difference between the other driver's coverage and your medical bills up to your policy limit. For example, if you have UIM coverage of $10,000 and the motorist that hit you has $25,000 liability coverage, you could put in a claim with your insurance company to pay the difference in your bills after you have received all $25,000 from the other driver. However, this is only good for up to an additional $10,000 in this example. If the accident was really bad, this may not be enough to cover all of your costs.
What happens when insurance is not enough to cover your losses?
Sometimes, despite all of Delaware's minimum requirements, the at-fault driver's insurance is just not enough to cover these expenses. If you were involved in a really bad car accident that left you severely injured, you do have the option to sue. However, this is not always easy. First, the person who caused the accident will need to be found at-fault. Depending on the accident, this may not be so straightforward and it could take a while.
Even once they are found to be at-fault, going through the court system can take months, even years. At the same time, states like Delaware will do their best to ensure you or your insurance company will get reimbursed for the difference between the at-fault driver's max coverage and what's still needed to be paid for. A judge can take pretty drastic steps to ensure the difference is paid by doing something like garnishing the at-fault driver's wages or even placing a lien on their home. If you are going to be out of work for a long period of time or if you sustained an injury that left you disabled after the car accident, the amount the other party is liable for can be pretty high—and that is not an easy battle to fight on your own.
At Silverman, McDonald, & Friedman, our Delaware personal injury car accident lawyers will help with the negotiations, claim process, and any insurance appeals. Do not try to fight a claim like this on your own. We are skilled at presenting your case and fighting for the compensation you rightfully deserve as a victim of a negligent driver. To discuss your personalized car accident case, call our office, or submit our contact form to schedule a free consultation. We have offices in Wilmington, Newark, and Seaford.