Failure to Warn: Workers' Compensation Claim, or Personal Injury Suit?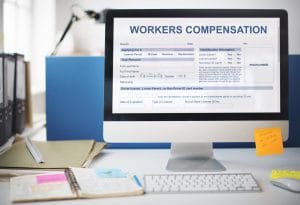 When you are injured at work, your first question isn't typically "what kind of claim do I file?" You're more concerned with the pain you feel, getting better, when you might return to your job, and how you're going to pay for your bills and the treatment you need to get better. At Silverman, McDonald & Friedman, we help you understand your options for securing compensation so you can protect yourself. Contact us in Wilmington, Seaford, or Newark, Delaware to get started.
While your focus needs to be aimed at your recovery, your attorney is focused on gathering the information regarding your injury. This dictates the type of legal claim that will best protect you physically and financially. Workers' compensation claims and personal injury suits are both designed to provide you with financial resources to make up for the losses you have endured from your work-related accident. The difference lies in the facts and circumstances, which may point to one claim being more beneficial over another.
What determines the claim I should file?
There are two factors that determine which type of claim to file:
How your employment is classified
The cause of your injuries
If you are an employee who is injured at work, you can file a workers' compensation claim. Workers' comp is a no-fault program, so barring certain exceptions, you should be able to collect certain benefits. If you are an independent contractor, site visitor, or passer-by, you are ineligible for workers' compensation. You must file a personal injury claim instead.
How "failure to warn" affects the claim you file
"Failure to warn" is most commonly associated with product liability claims. Engineers and designers, manufacturers, shippers, merchants, and even advertisers owe you a duty to make sure their products created don't pose a safety risk of injury to you or your property. If the tool, machine, or product has inherent dangers or risks, you must be warned about them. Failure to warn you about these risks can lead to a claim.
But failure to warn can apply to other scenarios as well. What if, for example, you were walking on a sidewalk near a construction site and were injured by a falling object? If there were no signs posted about potential dangers near that site, you could file a personal injury claim. The same is true if you are driving through a work zone and there is no signage or cones to direct a new flow of traffic, and you are hurt in a collision.
Finally, if you are an employee and your supervisor failed to warn you about certain dangers associated with a job you were doing, or failed to warn you about the risks associated with a type of tool or machine, you could file a claim for workers' compensation that is related to failure to warn.
There are many factors at play when choosing which direction to take an injury lawsuit. One thing that remains clear is that you should not have to pay for the damages you've sustained at the hands of someone else's negligence.
If you or a loved one suffered an injury, Silverman, McDonald & Friedman wants to help. We have decades of experience handling workers' compensation and personal injury claims in Delaware. To schedule your free case evaluation in our Wilmington, Seaford, or Newark, DE office, call 302-888-2900, or reach out to us through our contact page.