Workers' Compensation for Employees of Banks and Credit Unions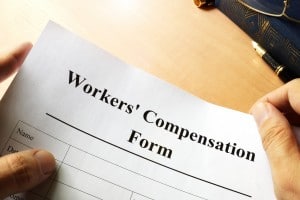 Every occupation has its inherit dangers. The same is true of bank and credit union workers. These jobs may not seem risky, but many employees of banks and credit unions do get hurt to the point they need to stop working and treat their medical conditions. If you're injured while working at a financial services institution, call Silverman, McDonald, & Friedman today. We schedule appointments for clients in Newark, Seaford, or Wilmington.
Banks and credit unions must take steps to anticipate injuries so they can protect their workers. As with all workers' compensation cases, there is no need to prove the employer was negligent. If a bank employee is injured and the injured worker requires medical treatment, then that worker should have a viable Delaware workers' compensation case. Standard benefits include payment of all necessary medical bills and payment of two-thirds of the employee's average weekly wages during the time he/she can't work. Once the worker reaches maximum medical improvement, he/she may be entitled to partial or full permanent disability benefits depending on the nature of the injury and the severity of the injury.
Bankers face serious injuries form acts of violence
Bank workers and credit union workers handle money every day. Where there's money, there are people who want to grab that money even if it means committing crimes. Often, attempts to rob or burglarize a bank include the use of violence and a weapon. According to FBI data for 2018, there were more than 3,000 violations of the Federal Bank Robbery and Incidental Crimes statute involving 3,378 criminal participants. The targets of these crimes included:
Commercial banks
Mutual savings banks
Savings and loan associations
Credit unions
Armored carrier companies
Further, 1,329 of the criminal participants threatened to use a weapon.
Common causes of injury to financial industry workers
Of course, not all bankers are going to be hurt by criminals; in fact, the more common causes of their injuries are far more mundane:
Slips, trips, and falls. Any office runs the risk that employees can fall over loose wires, torn carpets, broken tiles, or slippery floors. At banks and credit unions, customers are continually tracking in water or snow in bad weather.
Repetitive stress injuries. Bank and credit union workers continually work with computers, keyboards and monitors all day long – looking up records and doing data input. They need to count bills and coins. These constant day-in and day-out motions can cause repetitive stress injuries such as carpal tunnel syndrome, bursitis, and tendonitis.
Standing and sitting injuries. Workers who stand or sit for long periods of time can suffer back pain, neck pain, and damage to the spinal cord.
Eye strain. Many workers in the financial sector spend long hours looking at computer screens, which can lead to eye strain. While these symptoms are usually temporary, it can exacerbate other problems, such as chronic headaches or migraines. You should seek medical attention if your symptoms become worse, or if they do not go away.
Financial sector workers can also be injured when moving heavy objects such as filing cabinets. They can cut themselves or injure themselves while working with office supplies as well.
Working in financial institutions may seem like a comfortable job, but tellers and staff do have to work with customers who may be irate because they didn't get the loans they wanted or because a check bounced. The jobs can often be routine which cause chronic injuries. At Silverman, McDonald & Friedman, our Delaware workers' compensation lawyers have a combined 100 years of experience.
To schedule a free consultation if you were hurt while working at a bank or credit union , call us at 302.314.5553 or fill out our contact form. We have offices in Wilmington, Newark, and Seaford