New Employees More Likely to Suffer Work Injuries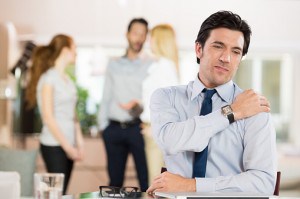 At the law firm of Silverman, McDonald & Friedman, we are here to protect your right to fair compensation when you are injured at work, or suffer from an occupational disease. We invite you to give us a call to schedule a free consultation with a workers' compensation lawyer in Newark, Seaford or Wilmington.
If you think back to those first few weeks on your job, you will likely remember that you made some rookie mistakes that you would never make now that you have a better understanding of the work that you do and the environment in which you work. A new study reveals that the first few weeks on the job are risky for many employees as they are at about three times the risk of suffering an injury that causes them to lose time at work than a worker who has been doing their job for more than a year, according to the Institute for Work & Health (IWH). A scientist from IWH, Peter Smith, speculates that it could be because new workers are unsure about their safety rights and responsibilities and they might feel uncomfortable speaking up about a hazard. When you are a new employee working in a new environment with new tasks and responsibilities, it can be overwhelming. The lack of awareness about the risks of the work can also contribute to higher risk of injury.
The IWH research also points to a lack of adequate safety training for new employees, but the study also reveals that as novice workers gain experience at their job, their risk for injury declines. The risk for new employees is different for certain industries. In 2013, workers with less than one year of experience sustained 45.4 percent of the injuries and illnesses, and the rate was 34.9 percent in the construction industry.
Industries that employ seasonal or an abundance of temporary workers, who frequently start and stop their jobs, are likely to see the most new employee injuries. Their workers are constantly learning new tasks in new work environments.
Regardless of how long you have been employed, if you have suffered a workplace injury, you must report the injury to your employer right away and then seek immediate medical attention. Workers' compensation is available to compensate employees who have been hurt at work by paying partial wage-loss benefits and medical expenses related to the workplace injury or occupational disease.
If you should run into any kind of dispute with your employer's workers compensation insurer or the Delaware Workers' Compensation Commission, you may want to schedule a consultation with an experienced workers' compensation attorney who will advise you of your rights and represent your interests as you seek fair compensation for your workplace injury or occupational disease.
New workers and occupational safety
If you are a new employee there are some ways you can look out for your own safety as you start your new job. The Occupational Safety and Health Administration (OSAH) underscores the need for training for new workers so that they understand the potential hazards of their new workplace so that they can protect themselves. Mentoring programs and a buddy system helps protect new workers for injury and adapting the training to different learning styles is also vital to employee safety. Workers should be encouraged to report accidents and injuries without fear of repercussions, be informed of their OSHA rights, know how to handle hazards when they occur and be fully trained in how to use whatever personal protective equipment is required for the job.
Are you facing a dispute about your workers' compensation benefits or recovering from a serious workplace injury? Call us at 302-888-2900 or fill out our quick contact form right now. The Seaford, Wilmington and Newark workers' compensation lawyers of Silverman, McDonald & Friedman are here to help you win compensation when you have suffered a workplace injury