Online Software is Helping Truck Drivers Learn How to Avoid Accidents by Teaching Better Driving Skills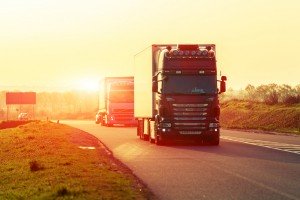 At Silverman, McDonald & Friedman, our truck accident lawyers fight to get victims and the families of anyone killed in a truck accident all the compensation they deserve. Compensation includes payment for pain and suffering, medical, bills, lost wages, and wrongful death damages. Call us in Newark, Seaford or Wilmington today.
There are many different types of truck accidents: jackknives, rollovers, cargo spills, and head-on crashes, for example. A story in Fleetowner reveals that RBX Inc. is focusing on one common type of accident that should be preventable – accidents that occur when a long-tractor trailer backs out in reverse into  loading docks or into traffic.
RBX operates truck lines that cover routes in the Midwest and the South including routes between Memphis, Tennessee; Macon, Georgia; Kansas City, Missouri; Chicago, Illinois; and Cincinnati, Ohio.
RBX has its own program for student drivers to educate them on proper reversing techniques. Drivers are trained to back out trucks with 53-foot trailers. Jon Peavey, RBX's VP for operations admits a great amount of practice is required.
What make their training program unique is that RBX, which currently has more than 200 tractors and about 200 drivers, isn't using live training. Rather, it is using software designed by Impact Solutions, Inc.  and Carriers Edge to train the drivers. Impact Solutions provides webcasts, e-learning, seminars, and consulting that helps truck companies recruit and retain truck drivers.
Learning the proper way to reverse a truck is just one of 70 online courses offered by Impact Solutions. Many RBX drivers, on assignment from RBX, take several courses a month – often with a cash reward for completion.
The online truck safety software course is yielding positive results
Fleet Owner reported that the online course in reversing trucks is paying dividends. RBX says it's seen an eight percent reduction in reverse backing accidents. VP Peavy expects continued online training to continue to improve truck driver safety. He says he often doesn't physically see many drivers for over a month but the online training helps the drivers get the education they need – when they can do it. The software means student drivers and full-time employees can take the software course during a time that fits their schedule. A mobile app is also available.
RBX says the online training is helping the company retain drivers and hire new drivers because the drivers are now more productive.
Truck accidents are much more likely to cause fatalities and long-term injuries than cars. When trucks are involved in an accident; their size and weight means the force of impact is much greater than occurs in car crashes. The dimensions of a truck make them harder to drive and harder for cars to maneuver around a truck.
Talk with a premier Delaware truck accident lawyer now
At Silverman, McDonald & Friedman we seek to hold trucking companies liable in addition to the driver. The education courses only confirm that with proper training, many truck accidents could be avoided.  To speak with an aggressive Delaware truck accident lawyer, please call us today at 302-888-2900 or use our contact form to schedule a free consultation. We represent victims and families in Wilmington, Newark, and Seaford.
Related Truck Accident Articles