Box Truck Crash Kills Driver on Delaware's DuPont Highway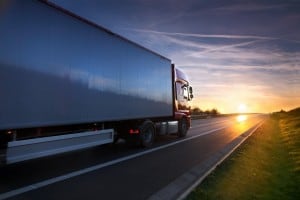 Commercial truck accidents are always serious. If you sustain a serious injury in a collision with a box truck, contact Silverman, McDonald & Friedman today. We maintain offices in Newark, Wilmington and Seaford for your convenience.
NBC Philadelphia reported on July 10, 2018, that the driver of a box truck crashed in a Dodge Neon and then collided with a disabled Hyundai Tiburon and a Nissan vehicle. During the crash, a mountain bike appears to have fallen off one of the vehicles. The truck accident forced the police to close DuPont Highway near Bear Road in Newark– before the highway merges with State Route 1. The accident happened around 11 in the morning.
The 53-year-old driver of the Dodge Neon was killed. The driver of the box truck was taken to a local hospital. The drivers of the other vehicles suffered injuries but they were not life-threatening. The box truck driver was charged with several criminal offenses incudes inattentive driving and operation of a vehicle which caused another person to die.
The family of the Dodge Neon driver will likely bring a wrongful death claim against the box truck driver. In a Delaware wrongful death action, the wrongful death claim is normally brought on behalf of the spouse, children, parents, and siblings.
The damages allowed in Delaware civil death claims include:
Lost income and benefits the deceased would have earned if the deceased hadn't been wrongfully killed
Any spousal or child support the deceased would have provided
The funeral and burial bills
The cost of caring for minor children
The value of the loss of marital, parental, and household services the deceased would have provided
The mental anguish of the children and the spouse over the loss of the deceased
The dangers of distracted driving
Any activity that takes the driver's eyes off the road, his hands off the steering wheel, and his attention away from traffic conditions is considered to be driving while distracted. There's no excuse for driver distraction. Drivers who shift their focus so that they can't respond to emergency situations should be held accountable for the tragedies and devastation they cause.
Drivers can be distracted by any of the following actions:
Texting while driving
Talking on a smartphone while driving
Eating or drinking while driving
Playing with the car radio or audio system
Turning to speak to passengers in the car
Driving while fatigued
Driving while intoxicated or under the influence of alcohol
Drivers who operate their vehicle while distracted may also be liable for punitive damages.
The law firm of Silverman, McDonald & Friedman has offices in Seaford, Wilmington, and Newark. We represent car accident and truck accident victims who have been injured or killed anywhere in Delaware. To speak with an experienced vehicle accident lawyer, please phone 302-888-2900 or fill out our contact form to schedule a free consultation.
Related Truck Accident Articles