What Are the Causes of Heavy Machinery Accidents?
Employees who regularly use heavy machinery can suffer serious, even life-altering injuries. The Delaware workers' compensation lawyers of Silverman, McDonald & Friedman can help you secure the benefits you need if you were hurt on the job. Call us in Wilmington, Newark, or Seaford today to learn more.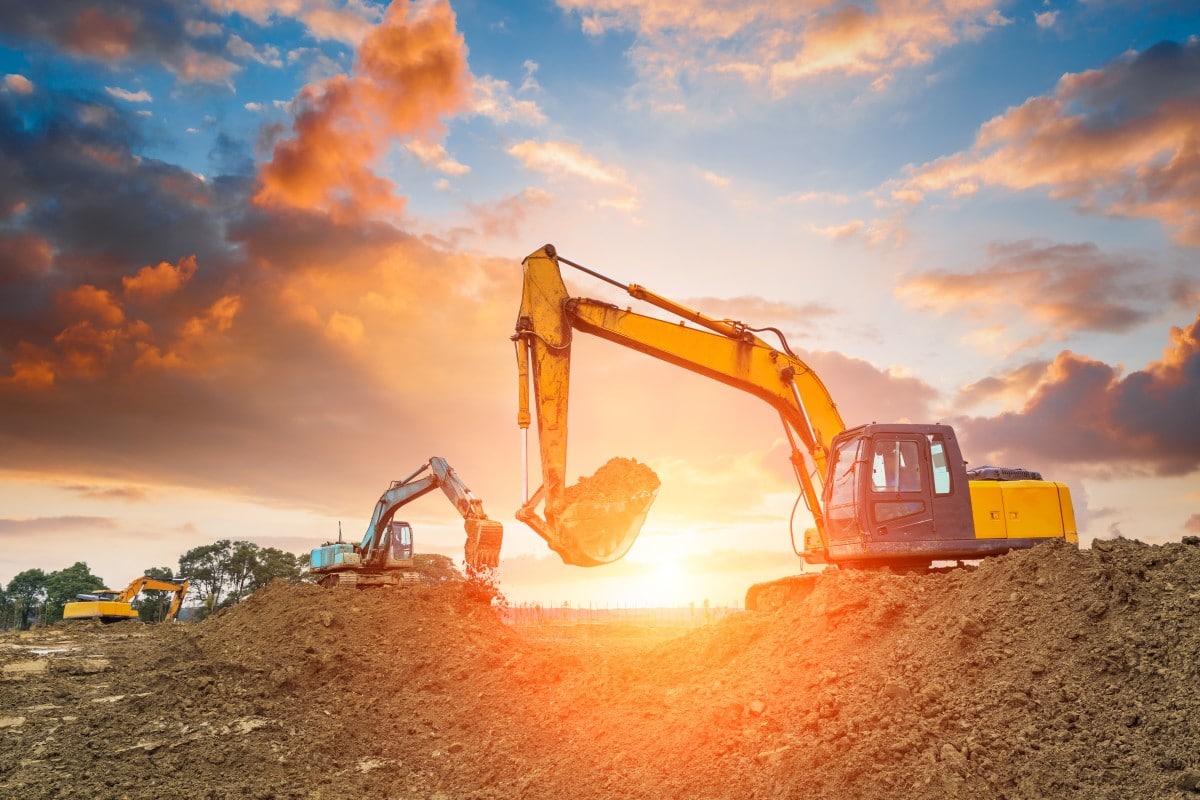 Every year, the Occupational Safety and Health Administration (OSHA) updates its list of the most frequently cited violations. For the last several years, "machinery and machine guarding" has made the Top 10. What makes machine accidents so dangerous is the fact that they can occur without warning. All it takes is for one employee to be momentarily distracted, or for a piece to break off of the machinery, and a worker can be critically injured or killed in moments.
Navigate this page:
What injuries are caused by heavy machinery?
Workers can sustain myriad injuries from heavy machinery:
Crushing injuries
Broken bones
Damages nerves, tendons, and muscles
Eye/vision loss
Burns
Brain injuries
Back and spinal injuries
In the worst-case scenario, a worker can die from these injuries. According to the Bureau of Labor Statistics, 93 workers died from being "caught in running equipment or machinery" in 2019.
Environmental causes
When it comes to environmental causes, issues that are both natural and man-made can lead to the occurrence of a machine accident. For example, poor lighting is a man-made environmental cause that can create low visibility and lead to workplace accidents.
Much heavy machinery is operated out in the open. Cranes, backhoes, diggers, power tools – these are all common machines used on construction sites, and all of them can be exposed to the elements.
Mechanical causes
Damaged machinery, failure to properly maintain equipment, and machine breakdown can all lead to injuries. If machines were constructed with poor materials or faulty parts, it is at risk of malfunctioning or breaking down. Machines are also capable of breaking down if employers fail to properly maintain the machinery.
Depending on how long the machinery has been used, the constant wear and tear on the machine can increase the likelihood of a machine accident. When employers fail to either replace or maintain their heavy machinery, the machinery is at risk of malfunctioning.
Human error and negligence
Many worksite accidents are the result of employee negligence, and much of that negligence is caused by inexperience. When employers fail to properly train their employees on how to operate the machinery necessary to perform their duties, the employees are at risk of making life-threatening mistakes. For example, the employer who shows the mandatory video on machine press dangers but does not test workers on their knowledge or does not give new workers ample time and space to learn how to use the press safely, may be responsible when an inexperienced worker makes a deadly mistake.
Workers are also more likely to make mistakes when they are distracted. According to EHS Today, a 2020 survey conducted by Screen Education found that "Among respondents who work in an industrial setting… 26% reported accidents had occurred in their workplace because someone was distracted by their smartphone. And these accidents were more consequential:
75% caused property damage
58% caused injury or death"
Another factor that can contribute to the increase of machine accidents in the workplace is stress. A 2017 report by Occupational and Environmental Medicine found that "stress was the only [health risk factor] HRF to display a consistent relationship with [workers compensation] claim occurrence, though the type of stress mattered. Stress at work was marginally predictive of a higher odds of incurring a WC claim. Stress at home and stress over finances were predictive of higher and lower costs of claims, respectively."
How to prevent machinery accidents at work
When employers and employees supply the proper training and practice the necessary safety measures, machine accidents are preventable. Some of the actions that employers can take to prevent machine accidents in the workplace involve implementing employee training and promoting safety awareness to employees.
In addition to educating employees on the necessary safety precautions, employers should provide a encourage employees to express any safety concerns that they may have in the workplace. They can also limit outside distractions. SafeStart recommends the following rules to reduce the time workers spend on their phones:
Mobile devices are not permitted on a worksite unless authorized by a supervisor.
If a mobile device must be used on the worksite, designate a safe-use area away from active work.
Under no circumstances should a mobile device be used while operating machinery, tools, vehicles, etc.
Limit cellphone use to lunch or break periods.
When workers are on the site, provide a safe location (locker, lock box, desk drawer) for mobile devices to be kept that allows them to be retrieved during lunch or break.
Employers should also a schedule to repair and review all heavy machinery. Taking the initiative to test all equipment before use is another action that employers can take to focus on the maintenance of the machinery and equipment. Employees should also investigate whether any protective gear must be worn when operating any piece of equipment or machinery.
Employees should also collaborate with their employers on creating an established work plan in case a piece of equipment or heavy machinery begins to malfunction. Employees should be aware of their right to file a workers' compensation claim to collect benefits while they are recovering. If a defective product caused the injury, the manufacturer may be held liable for the worker's injuries, instead.
Silverman, McDonald & Friedman has a combined 100 years of experience helping Delaware workers get compensation for their injuries. We know what you face just by going to work, and we know how serious it can be when you suffer a catastrophic injury. From our offices in Seaford, Newark, and Wilmington, Delaware, we make sure that injured workers get the help they need to protect themselves and their families. You may call us at 302-888-2900 or complete our contact form to schedule a free consultation.