Four Reasons Machine Workplace Accidents Happen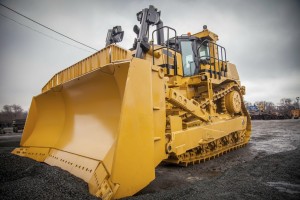 Our attorneys at Silverman, McDonald & Friedman have served the people of Delaware for several decades with strong legal representation. If you need help with your claim for workers' compensation, contact us today for a complementary consultation at one of our offices in Wilmington, Seaford, or Newark.
Machines are indispensable tools used in industrial factories, farms, and many other businesses. Workers rely on these machines to operate safely according to their intended function. However, defective or poorly designed machines can cause debilitating injuries to employees in the workplace. In addition, other types of machine accidents or incidents can lead to serious worker injuries.
The federal government takes the protection of workers seriously, and that includes establishing requirements for operating and working around machinery. Machinery and machine guarding were among the top 10 most frequently cited OSHA standard violations in 2018.
Many workplace machine accidents are caused by the following:
1. Machine design or assembly defects
Flaws in machine design or assembly can pose a significant safety hazard to the user and others. Defects in machines often occur during the manufacturing process that produces the machine.
2. Poor training
Workers must receive proper training from their employers in the safe use of machinery. This training should take into account the instructions from the manufacturer. Workers should understand how to disable or shut down the operation of a defective machine. They should also have a plan, ideally from management, to handle emergencies stemming from a malfunctioning or dangerous machine. Improper or inadequate training on these aspects of machine use can result in serious physical injuries.
3. Inadequate safety gear
Companies in various industries require workers to wear proper safety equipment and devices, such as hard hats, goggles, and protective footwear to protect from amputations, bone fractures, cuts, and burns. If employers ignore these requirements for their workers, they are placing lives in danger.
4. Poorly-maintained machinery
Lack of proper machine maintenance can lead to hazardous machine issues that make them unsafe for use. Proper machine inspection and maintenance are essential to ensure the safety of workers and others around these machines.
Responsibility of employers
The mission of the Occupational Safety and Health Administration (OSHA) is to ensure employers operate in line with safe working practices. The agency holds violators accountable when they fail in this regard. OSHA requires employers to train every employ tasked with operating or interacting with machinery, and ensure those workers also wear proper protective clothing and gear.
Workers' compensation
Employees who become injured or fall ill due to broken, neglected, or defective machinery are eligible to receive workers' compensation. This financial support enables injured employees to obtain the essential medical treatment they need to address their injuries in addition to a portion of their lost wages while recovering.
Third-party claims
Employees injured by defective machinery in the workplace may, in some cases, also seek compensation from a third party that is responsible for their injuries instead of the employer. For instance, the equipment manufacturer responsible for the defect that caused the injury may be liable for your accident and injuries.
If you have sustained an injury caused by a machine or faulty piece of equipment on the job, you are going to need financial support until you recover. At Silverman, McDonald & Friedman, we can fight through any obstacles preventing you from receiving the workers' compensation you deserve. To set up a free case consultation, give our work injury attorneys a call today at 302-888-2900 or fill out our contact form. The services we offer extend to all of Delaware from our offices in Seaford, Wilmington, and Newark.