Why Many Dangerous Drivers Can Keep Their Licenses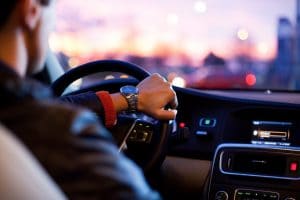 There are plenty of dangerous drivers on the road. If you are injured in a crash caused by someone else's reckless or negligent behavior, Silverman, McDonald & Friedman can help. Call our Delaware car accident lawyers in Wilmington, Newark, or Seaford today.
You'd think that every driver who is found guilty of driving under the influence of alcohol wouldn't be able to obtain a new license. You'd think drivers who accumulated so many points that their state license is suspended wouldn't be able to obtain a new license. As it turns out, that isn't always the case. Some drivers are taking advantage of bureaucratic loophole to acquire licenses in a state different than where the offense occurred.
A recent Boston Globe expose showed how that loophole is endangering the lives of drivers, passengers, and pedestrians. A team of Globe reporters documented a tragic story of how one family suffered the loss of three relatives, and another relative lost the ability to use a limb, in the short-form documentary Blind Spot and accompanying written coverage. The deaths and limb function loss were caused by drivers who were able to drive even though they had been found guilty of driving under the influence and speeding excessively.
In another case, a Wisconsin driver crossed state lines to Illinois to get a license. Illinois permitted the driver to renew his license several times before he killed the three family members. At the time of the car crash, the driver was going 100 mph with a blood alcohol limit four times the legal limit.
How does the license loophole work?
Not every state recognizes the Interstate Driver's License Compact, which is used "to exchange information concerning license suspensions and traffic violations of non-residents and forward them to the state where they are licensed known as the home state." Delaware has been a part of the Compact since 1964, which is why if you get into a crash in Maryland (1987), New Jersey (1967) or Pennsylvania (1996), you can be charged with a crime or traffic violation here at home.
But let's say you cause a crash in Georgia, which doesn't recognize the Compact. Your actions don't get reported to Delaware, and it stays off of your license. That may sound like a lucky break to you, but remember that a Georgia driver who hurts someone in Delaware may avoid accountability, too.
The Boston Globe found seven other victims whose lives could have been saved if all states recognized the compact. The states that don't recognize the compact include:
Wisconsin
Massachusetts
Georgia
Michigan
Tennessee
States are dangerously behind in keeping their records up-to-date
Even the states that participate in the Compact don't always have accurate records. According to the Boston Globe, 13 states and Washington DC, have dangerous backlogs of "unreported out-of-state-offenses." Some states send notices but have declined to receive them.
There are other reasons why drivers may be allowed to drive in another state even if they have a conviction in their home state. For example, not every state treats texting while driving or talking on a cellphone the same way.
Advocates for ending the loopholes think that federal oversight is necessary. Ending the looping is especially critical for commercial truck drivers who drive in numerous states on a regular basis.
At Silverman, McDonald & Friedman, our premier Delaware car and truck accident lawyers work aggressively to hold drivers liable for crashes they cause due to drunk driving, during under the influence of drugs, speeding, and any traffic violation. We regularly file claims against both the drivers of the vehicles and the owners. Other defendants such as trucking brokers may also be liable. For help with any car or truck accident, please call us at 302.888.2900 or fill out our contact form to discuss your safety concerns with our offices in Wilmington, Newark, and Seaford.