Delaware's Dangerous Industries and Their Common Worksite Injuries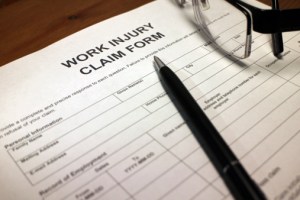 At Silverman, McDonald & Friedman, we represent injured workers pursing workers' compensation after they suffered in an accident at the workplace. Because we have offices in the north (Wilmington and Newark) and in the south (Seaford) of the state, we see the full spectrum of clients in our offices who have been hurt performing work in any of Delaware's major industries. Our workers' compensation lawyers are nearby and ready to help. Please contact us to schedule a no-obligation consultation at one of our offices.
Which industries are the most dangerous?
According to one source, those industries and their jobs mostly revolve around:
Fisheries (crabs and clams, specifically)
Agriculture (soybeans, milk and corn, primarily)
Chemical products and processing
Paper
Metals
Rubbers
Plastics
Magnesium, sand and gravel compounds
Working with any of these products, or in any of these industries, increases your chances of suffering a serious – and potentially fatal – worksite injury. If you are hurt, you can make a claim for workers' compensation to help you support your family while you recover.
What injuries do you face?
Certain injuries, like falls, are a risk to any worker: if your job requires anything more than lying down all day, you could slip, trip or fall and hurt yourself doing nothing more serious than walking to get a cup of coffee. Many of the jobs associated with Delaware's biggest industries posse more serious threats, such as:
Toxic exposure. When you with chemicals in any way – using them, packaging them, testing them, shipping them – you run the risk of being exposed. Even under the more careful supervision, a leaky hose or a defective piece of safety gear can fail at a critical time.
Cuts and loss of limbs. If you work with metal, there is a chance you will cut yourself. The same goes any worker in any industry which requires the use of tools like industrial slicers, saws or lasers. If a piece of heavy machinery fails while you are using it, you could lose a finger, a hand or even an arm.
Repetitive stress injuries. RSIs might not be "dangerous," but they can be debilitating. If you perform the same motions every day for years on end, your joints, tendons, muscles and cartilage could be irreparably damaged. People who spend their days lifting heavy products and moving them around are at additional risk of straining their backs, hips or knees, which could lead to permanent mobility issues later.
Whether you live and work in Newark, Seaford or Wilmington, or anywhere throughout the state, Silverman, McDonald & Friedman can help. Please contact a workers' compensation attorney at our firm to find out how.