Another Self-Driving Tesla Was Blamed for a Multi-Vehicle Crash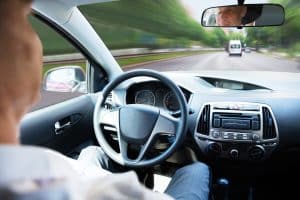 At Silverman, McDonald & Friedman, we are aware of the many wrecks occurring across the country involving self-driving vehicles. We know that it is frustrating when you have been in a car accident that could have been avoided if these vehicles were properly manufactured. If this is the case for you, please do not hesitate to reach out to our Delaware car accident attorneys today. We are located in Wilmington, Newark, and Seaford for your convenience.
In November 2022, there was a multi-vehicle car crash in San Francisco due to a glitch in a Tesla vehicle's self-driving software.
The crash involving a Tesla occurred on Thanksgiving Day around lunchtime. A video shows the Tesla vehicle moving from lane to lane when it suddenly comes to a stop on the Interstate. The accident report stated that the vehicle was driving around 55 mph when it moved into the left lane. The vehicle then hit its brakes unexpectedly and slowed down to 20 mph. Nine people needed medical assistance, and one child was transported to the closest hospital for their injuries.
What went wrong that caused the Tesla to brake unexpectedly?
The self-driving system in Tesla vehicles is supposed to know how to keep up with the speeds of surrounding traffic, steer, change lanes, and follow traffic signs and lights. It does require that a human is in the driver's seat, ready to take control at any time if the vehicle needs intervention. A lot of people have found the self-driving capabilities of a Tesla to be delightful, but many people are still frightened by the potential accidents it can cause. People who decide to purchase a Tesla are even warned that "It may do the wrong thing at the worst time."
Since the accident, the National Highway Traffic Safety Administration (NHTSA) has mentioned that they have been in the process of investigating hundreds of reports of Tesla's software suddenly braking. Individuals have complained about fearing for their safety because of this faulty system, which has caused enough concern to the NHTSA that they are considering issuing a recall.
According to CNBC, Tesla vehicles have accounted for around 400 crashes from June 2021 to June 2022, which is 70% of all crashes involving a vehicle with a self-driving or driver-assist system. These facts are not only alarming but should be used to raise awareness among the public that Tesla vehicles still need a lot of work before they can be trusted on the roadways.
Determining liability in an accident with a self-driving car
Autonomous vehicles (AVs) do make things trickier when it comes to determining who should be held accountable for these types of car accidents. The reason for this is because we now not only have to look at the drivers' actions and behaviors, but also the potentially faulty system and software. However, the details and evidence collected from the scene of the car crash can help determine liability. If the investigation determines that there was a failure in a self-driving system, for example, and that caused the accident, the manufacturer of the system's software will most likely be at fault.
The operator of the AV may be at fault if they were negligent while behind the wheel. For example, if the vehicle was not in self-driving mode and the driver cuts off the car next to them, then it may be easier to establish fault.
How much will a self-driving accident award be?
No matter what caused your accident and injuries, you can seek damages for those injuries and losses through the civil justice system. In Delaware, you can be compensated for:
Medical bills, including costs related to transportation to and from doctors' appointments as well as medications, rehabilitation, and therapy. This includes any medical treatment you seek for emotional trauma.
Lost wages, including a loss of future earning potential – for you, and for any family member who serves as your caretaker. Included in this are costs for benefits you may lose because you can no longer work.
Pain and suffering, both physical and mental. You may seek additional compensation if you are disfigured or scarred as a result of the accident.
Loss of companionship and/or society. Your spouse may also be entitled to compensation for loss of consortium.
Property damages, such as repair costs for your vehicle. Anything within the car that was damaged can also be claimed.
Funeral and burial expenses in the event of a fatality. If your loved one dies in a car accident, you can also seek compensation for all of the damages listed above.
Although we have a lot of experience assisting clients and ensuring that they receive fair settlements, we cannot predict the exact outcome of your case. However, we can promise that if you have Silverman, McDonald & Friedman by your side, you will have a true advocate. We put our decades of experience fighting back against insurance companies to work for you. We know how to read and analyze medical records and crash reports, and how to build a case for compensation. .
Nevertheless, our team of Delaware lawyers have the knowledge and experience to file a strong claim against the defendant. We have successfully resolved many cases just like yours, and we will do everything in our power to stand up for your rights.
If you have recently experienced a car accident involving a Tesla, our car accident attorneys at Silverman, McDonald & Friedman are here to assist you with this matter. We will thoroughly investigate your case and help you navigate the process of filing a claim. Call our office or submit our contact form to schedule a free initial consultation. We have offices in Seaford, Newark, and Wilmington to better serve you. No matter how complicated these cases may get, our team will stand behind you and ensure that your voice is heard.