Common Defense Strategies In Accident Cases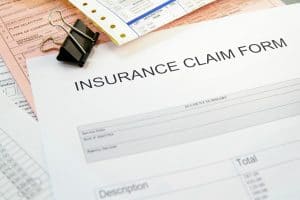 Insurance adjusters and defense lawyers will try everything they can do to deny your claim or to reduce the amount of damages to which you are entitled. Insurance adjusters are not your friend, and you should never negotiate a settlement with an insurance adjuster. Instead, if you were in any type of accident, call Silverman, McDonald & Friedman in Newark, Seaford or Wilmington today.
Don't let defense attorneys and insurance companies rattle you. They're doing their job. Our job is to hold negligent drivers and defective car part manufacturers liable. We've obtained strong settlements and verdicts (including numerous $100,000 to $3,000,000 results) during our 20 years fighting for auto accident victims.
Insurance companies and defense attorneys employ a variety of strategies to attempt to avoid paying out a claim, including the following tactics.
Delaying your insurance claim
Insurance adjusters know that many car and truck accident victims want to settle their claims as soon as possible. There are medical bills to pay. You're losing income while the case doesn't settle or go to court. Money helps deal with your day-to-day life, and pain and suffering.
Skilled Delaware defense lawyers contest stonewalling efforts in the following ways:
We explain how most of your health bills can be paid through your own health insurance policy. We can often negotiate with your doctors to wait until your case settles or until it is tried in court before requesting that any bills be paid.
We move your case as quickly as possible, determining who is liable for accidents. We file lawsuits promptly against all responsible parties.
We work with your doctors to verify and assess your medical disorders, the treatments you need, and the care you'll need. We obtain statements for your employers verifying your lost income. We move the discovery process along so that the conversations with the insurance adjusters about settling your case can proceed when your health has stabilized.
Our lawyers also file bad faith claims against insurance companies who use delay to pressure you.
Disputing liability
Adjusters and defense lawyers can try all they want to deny your claim – but unless the law or facts are on their side – they should not prevail. We send inspectors out to investigate the accident. We speak with all relevant witnesses. We submit oral and written questions to the defense. Our legal team obtains medical reports from your doctors.
Our attorneys know when you have a strong case. We negotiate fair settlements. When insurance companies and defense lawyers deny the liability of their clients, we persuasively argue your case before the trial judge and the jury. Car accident cases are decided on facts and merits and not because the defense lawyers put on a show.
Claiming you were also at fault
In Delaware, if you are partially responsible for an accident, you are still entitled to damages if your negligence was less than that of the other driver. For example, let's say you're involved in a Wilmington car accident. The other driver ran through a red light. You were going five mph over the speed limit. A jury could find that the other driver was 80% responsible, but you were also 20% responsible. In this scenario, you can recover damages – but your award will be reduced by 20%.
Defense lawyers often try to argue you were partially at fault. In many cases, their argument has no merit. Their client was completely responsible for your injuries. Even if you were partially at fault, we work to show that, comparatively, your negligence was minor compared to the negligence of the defendant.
Putting the blame on another party
Defendants often like to blame others. That normally shouldn't affect your claim. For example, the defense lawyer for a truck driver who was speeding may blame the trucking company that hired the driver. The driver may claim he/she was pressured to speed to make the delivery ahead of schedule. In this case, the driver and the trucking company may both be liable.
The key question is which defendant's insurance company pays your damages. In some cases, the question may be decided by allocating fault. In other cases, one defendant may indemnify the other defendant for any damages. The bottom line is you should be paid 100% of your damage award.
Claiming you had a pre-existing condition
Insurance companies and defense lawyers will often claim that all or some of your injuries are due to a prior accident or prior conditions. Our experienced car and truck accident lawyers work with your current doctors to verify that your injuries are due to the accident and not other causes. We also work, when necessary, to verify that your prior injuries fully healed or that the accident didn't exacerbate any previous conditions.
Other insurance and defense tactics include:
Failing to negotiate in bad faith
Demanding documents they know aren't relevant to your case
Not investigating your claim
At Silverman, McDonald & Friedman, our Delaware car accident lawyers anticipate the arguments insurance companies and defense lawyers make to try to defeat or reduce your claim. We diligently, one step at a time, work to show just how the accident happened and who is responsible. Our lawyers work with your doctors to address all your medical concerns and your long-term prognosis and care. We work with your employers, your accountant, and other financial professionals to verity your economic losses.
Our lawyers make clear that we're always ready to try your case in court if they raise arguments that have no or little merit. To speak with a respected car and truck accident lawyer, please call us at 302.888.2900 or fill out our contact form to speak with an attorney at our offices in Wilmington, Newark, and Seaford.