Recent Supreme Court Ruling Favors Consumers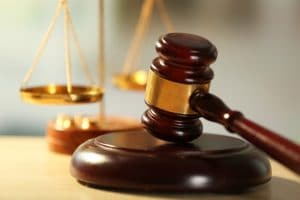 When you are harmed by a defective product, you can make a claim for damages against the seller. A recent ruling by the Supreme Court may help injured consumers do just that. Contact Silverman, McDonald & Friedman in Wilmington, Newark, or Seaford for help.
In a precedent-setting ruling, the Supreme Court of the United States (SCOTUS) unanimously ruled that Ford Motor Company could be held liable for defective products involving crashes in Michigan and Montana. The Montana case was a wrongful death claim involving a woman who died while driving a 1996 Ford Explorer. The other defective car lawsuit, the one in Minnesota, involved a defective Crown Victoria.
What the case was about
According to NBC News, Ford argued that lawsuits against Ford for their defective vehicles could only be brought in states where the products (the vehicles) were "designed, manufactured, or sold," as opposed to in the states where the injuries occurred. The original sales of the Ford vehicles occurred in states other than Michigan and Minnesota.
In this case, however, all eight Justices (Justice Coney Barrett did not participate because the case was heard before she was confirmed) agreed that, given Ford sells new and used cars throughout the country, that injured consumers had the right to file a lawsuit in any state, confirming the rulings by Minnesota and Montana's Supreme Courts, respectively.
From Justice Kagan's opinion:
In each of these two cases, a state court held that it had jurisdiction over Ford Motor Company in a products liability suit stemming from a car accident. The accident happened in the State where suit was brought. The victim was one of the State's residents. And Ford did substantial business in the State—among other things, advertising, selling, and servicing the model of vehicle the suit claims is defective. Still, Ford contends that jurisdiction is improper because the particular car involved in the crash was not first sold in the forum State, nor was it designed or manufactured there. We reject that argument. When a company like Ford serves a market for a product in a State and that product causes injury in the State to one of its residents, the State's courts may entertain the resulting suit. (emphasis ours)
Why this SCOTUS ruling is so important
This tactic – claiming that a case has to be heard in a specific jurisdiction – has worked for companies like Ford before, and is one reason why so many lawsuits end up being heard in different states.
This is a procedural issue. SCOTUS has allowed, in the past, for businesses to seek specific jurisdictions (as opposed to general jurisdiction) when that business could prove that the lawsuit was related to a specific in-state activity. In this case, Ford's argument was that the cars were manufactured in Kentucky and Canada, and were sold in Washington State and North Dakota, that the courts of Minnesota and Montana had no business ruling on these cases, because they lacked a "connection" to the other states.
SCOTUS disagreed unanimously with Ford's argument, which means injury victims may have a much easier time beginning claims against companies in their own states, opposed to other jurisdictions.
The impact of this ruling on Delaware
Many companies choose to incorporate in Delaware, because the state is business-friendly for tax purposes. As such, companies may demand that a case be filed here, as opposed to in the state where the injury or incident occurred. The SCOTUS ruling sets a new precedent that could potentially reduce the number of filings our court system handles for businesses.
At Silverman, McDonald & Friedman, our seasoned Delaware personal injury lawyers use every legal argument we can to help injury victims obtain justice. We file product liability cases against car manufacturers, drug makers, electronics companies, and other manufacturers. We fight to help everyone who caused your injuries accountable for your medical bills, lost income, pain and suffering, and other applicable damages. For help with a car accident or any personal injury claim, call us at 302.888.2900 or complete our contact form to discuss your case with our offices in Wilmington, Newark, and Seaford.