The Delaware Department of Labor's Guidelines for Chronic Pain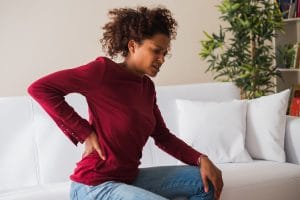 Not every injury is acute. Chronic pain can lead to loss of mobility, loss of income, and loss of life's pleasures. At Silverman, McDonald & Friedman, our Delaware workers' compensation attorneys are here to help you understand and pursue your rights. Contact us in Wilmington, Newark, or Seaford.
The Delaware Department of Labor has instituted practice guidelines to help determine what types of medical tests and treatments should be used for various medical conditions such as chronic pain, carpal tunnel syndrome, cumulative trauma disorder, and other disorders. The guidelines also include inpatient hospitalization and length of stay, treatment by a licensed health care provider, use of prescription drugs, physical therapy, chiropractic care, and other types of health care.
These guidelines are designed for workers' compensation physicians and healthcare providers. Services that don't comply with the guidelines will not be presumed to be reasonable. The guidelines were created pursuant to 19 Del. C. §2322C. They indicate, as much as possible, the "most current medical science or applicable science, based on well-documented scientific research concerning efficacious treatment for injuries and occupational disease. "
Diagnostic and treatments for chronic pain
The chronic pain guidelines include the following recommendations:
Laboratory testing. Lab tests "may be used when there is suspicion of systemic illness, infection, neoplasia, or underlying rheumatologic disorder, connective tissue disorder, or based on history and/or physical examination." Common tests for chronic pain include:
Complete blood counts (CBC).
Tests such as rheumatoid factor test can help show evidence of a rheumatologic, infection, or connective tissue disorder
Thyroid, glucose and other tests to detect endocrine disorders
Urinalysis to detect bacteria (usually with culture and sensitivity), calcium, phosphorus, hydroxyproline, or hematuria
Liver and kidney function tests
Toxicology tests
One of the common treatments for chronic pain are injections. The Department of Labor guidelines include:
Spinal Diagnostic Injections. These injections are generally well-accepted for localizing the source of pain. They may also have some therapeutic value if combined with injection of therapeutic medication(s). "The interpretation of the test results are primarily based on functional change, symptom report, and pain response (via a recognized pain scale before and at an appropriate time after the injection)." The guidelines include additional criteria for using local anesthetics.
Special Requirements for Diagnostic Injections. Experienced physicians should use a multi-planar, fluoroscopy to document "technique and needle placement." Per the guidelines, "Permanent images are required to verify needle placement for all spinal procedures." Practitioners who "perform spinal injections should document hands-on training through workshops of the type offered by organizations such as the International Spine Intervention Society (ISIS) and/or completed fellowship training with interventional training." The physicians should also have knowledge of radiation safety.
There are many other injection guidelines for specific procedures for workplace injuries such as:
Medial branch blocks
Transforaminal Injections
Zygapophyseal (facet) blocks
Atlanto-Axial and Atlanto-Occipital Injections
Sacroiliac Joint Injection
At Silverman, McDonald & Friedman, our seasoned Delaware workers' compensation lawyers work with experienced physicians and your physicians to fully document your injuries, determine what type of treatments you'll need, and which health providers such as pain management doctors and therapists you should see. We also fight in chronic pain cases to help ensure the employer doesn't force you back to work until you're ready or when appropriate restrictions are clear. For help with any workplace accident or illness, please call us at 302.888.2900 or fill out our contact form to discuss your safety concerns with our offices in Wilmington, Newark, and Seaford.