Is There a Statute of Limitations for Workers' Compensation Benefits in Delaware?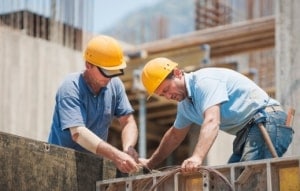 The timely reporting of a workplace accident in Delaware is crucial for several reasons. There are specific steps that a worker must take as soon as they have sustained a workplace injury if they intend to preserve their right to claim workers' compensation benefits. For example: let's say Bob just started a new job working for a construction company. In his first week on the job, while a coworker was training him, he suffered an injury. He shook it off and returned to work because he really needed this job and he was nervous about what might happen if he reported an injury in his first week. As the days passed, his symptoms became increasingly severe until one morning he could barely get out of bed. His wife drove him to the hospital and the doctor diagnosed his injury and assigned him to bed rest. Is it too late for Bob to file a workers' compensation claim for an injury that happened last week that he never reported?
First steps for employees who are injured at work
The first thing Bob should have done was to notify his employer in writing about the incident and the injury and request to see a doctor immediately. The failure to give notice of his injury might jeopardize his right to receive compensation.
After filing a workers' compensation claim, Bob would have had to notify his employer that he had filed for workers' compensation, and let them know how long beyond three days he expected to be away from work.
If Bob's employer denied his claim for benefits, Bob could then file a petition for a hearing before the Delaware Industrial Accident Board.
Is there a statute of limitations for filing a workers' compensation claim in Delaware?
Yes. The statute of limitations for filing an initial claim is two years for an injury and one year from the date the claimant had knowledge of an occupational disease. In Delaware, an employee must report a workplace injury within 10 days, and they must file a claim for workers' compensation within 90 days.
All of these deadlines have been put in place because when there is a delay in reporting an injury sustained in a workplace accident, it increases the cost of the claim. If an injury is reported immediately and the injured worker receives medical attention, proper treatment can begin right away – and the injury might not get any worse. Another problem with delayed reporting of a workplace injury is that it jeopardizes the accident investigation. Employers must file accident reports promptly, and they cannot do so when they are unaware that an accident even took place.
Bob has ten days in which to report his injury to his employer, so if he informs his supervisor right away he should still be able to file a workers' compensation claim for his injury. In a perfect world, employees would report their injury on the same day, and their employer's workers' compensation insurer would approve every claim. Since we do not live in that perfect world, we have workers' compensation attorneys who are thoroughly familiar with the law and who have helped many clients obtain the disability benefits they deserve.
Do you have a workplace injury and you wonder if it is too late to report it? The knowledgeable Delaware workers' compensation attorneys at Silverman, McDonald & Friedman can answer your question and give you the legal help you need to proceed with your case. We have offices in Newark, Seaford, and Wilmington, and if you are cannot come to the office in person, we can come to you. Please contact us today to schedule a consultation.