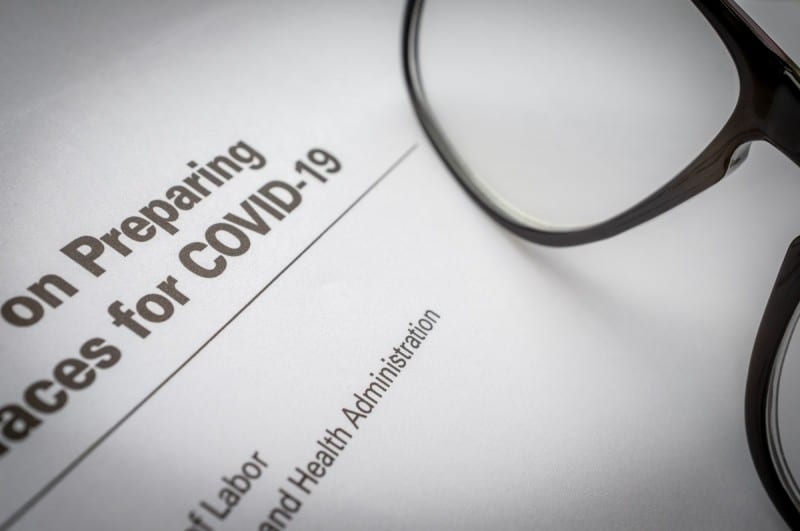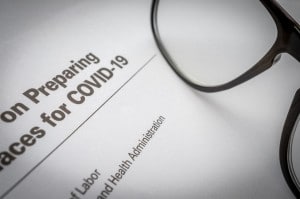 The workers' comp attorneys at Silverman, McDonald & Friedman work to protect the safety of Delaware employees. We serve clients just like you out of our Seaford, Newark, and Wilmington offices.
Although Phase 2 of Delaware's re-opening plan began on June 15, Governor Carney recently announced that Phase 3 is delayed until he can thoroughly review the data. Currently in Phase 2, the occupancy rate in retail and food establishments in Delaware is now raised from 40% to 60%. Phase 2 also allows for outdoor gatherings up to 250 people, unless you secure a permit for more.
What is Delaware Phase 3?
Phase 3, when approved, will ease more restrictions including:
The most vulnerable population won't need to shelter-in-place – but social distancing, good hygiene, and the wearing of mask is still advisable
Visits to senior facilities and hospitals will be allowed to resume
Gyms will be allowed to operate if they follow standard sanitation protocols
Restaurants and large venues may operate, subject to limited distancing protocols
Bars can open with additional standing room occupancy
Governor Carey says he's exercising caution because many states have had setbacks and rising COVID-19 numbers, likely from reopening too soon. Carey also emphasized the need to increase intensive testing and contact tracing along with good hygiene, face coverings, and social distancing.
Safety tips for workers returning to their jobs
Each type of workplace has specific protocols required to reduce the risk of exposure to the novel coronavirus. These protocols are in addition to the standard safety procedures restaurants, hospitals, retail stores, professional services, and all sorts of commercial, industrial, and non-profit businesses already have in place.
The Centers for Disease Control and Prevention (CDC) has broad COVID-19 workplace recommendations for employers:
Assess workplace hazards
Conduct daily health checks
Encourage employees to wear cloth face coverings while working if possible
Implement social distancing in the workplace guidelines
Inspect and improve the ventilation systems in the buildings where the employees work
The Occupational Health and Safety Administration (OSHA) provides more details:
Employers implement a preparedness and response plan which reviews "Where, how, and to what sources of SARS-CoV-2 might workers be exposed," including the general public, customers, and coworkers, sick individuals, and those at high risk for infection. These plans should include addressing:

Workers individual risk factors
Staggered shifts
Absenteeism
Downsizing
Interrupted supply chains

Infection prevention measures such as discouraging workers "from using other workers' phones, desks, offices, or other work tools and equipment, when possible"
Prompt identification and isolation of people who are sick
Workplace flexibilities
Engineering controls such as:

High-efficiency air filters
Better ventilation
Physical barriers such as by using plexiglass or plastic
Drive-through windows for customer service

Administrative controls such as:

Alternating workdays and extra shifts
Discontinuing non-essential travel

Safe work practices
Personal protective equipment (PPE)
The use of respirators in appropriate cases
Classifying the rise of exposure to COVID-19 as low, medium, high, and very high:

Very high risk includes such jobs as healthcare work, laboratory work, and work in morgues
High risk includes healthcare delivery and support and medical transport such as ambulance services
Medium risk jobs include jobs that require continual contact with people less than six feet away
Low risk jobs have minimal risk of exposure generally due to minimal contact with coworkers and customers
For more information on workplace safety, meet with an experienced workers' comp attorney.
At Silverman, McDonald & Friedman, our premier Delaware workers' compensation lawyers understand what a difficult a time this is for everyone. Workers have the right to expect that the state and their employers are looking out for their best interests. If a workplace accident or injury occurs at work, we have the experience and resources to get you help. Schedule an appointment in our Wilmington, Newark or Seaford offices by calling us at 302.888.2900 or by filling out our contact form.