How to Keep Your Kids Safe During the 100 Deadliest Days for Teen Drivers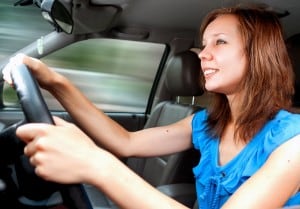 At Silverman McDonald & Friedman, our car accident lawyers in Wilmington, Seaford and Newark are here to represent you when you have been injured in a crash. We understand the challenges you face, and we are confident in our ability to recover compensation for you so that you can get back to your life. Contact us to learn more.
The 100 deadliest days for teen drivers fall between Memorial Day and Labor Day. More than 1,050 people lost their lives in traffic crashes involving a teen driver during those 100 deadly days in 2016, per the AAA Foundation for Traffic Safety. That works out to more than 10 people a day. As the carefree days of summer begin, this is an opportunity for parents to remind their teens the importance of being careful on the road because it could save their life.
Dr. David Yang, the executive director of the AAA Foundation for Traffic Safety said, "The number of fatal crashes involving teen drivers during the summer is an important traffic safety concern and research shows that young drivers are at greater risk and have higher crash rates compared to older and more experienced drivers."  He went on to emphasize the importance of education, proper training and the involvement of parents in helping young drivers become safer and better drivers.
Contributing factors to the high number of teen driver traffic fatalities
The two primary factors that contribute to the spike in crashes identified by the AAA foundation include:
Nighttime driving. The AA Foundation study found that 36% of the teen driver traffic fatalities occurred between 9pm and 5am. The data show a 22% increase in the average number of nighttime crashes per day involving teen drivers during the 100 deadliest days as compared to the other days of the year.
The AA Foundation study reported that 29% of all traffic fatalities involving teen drivers were speed related.
Drunk and distracted driving and teen traffic crashes
Traffic safety advocate organization We Save Lives reports that about 60% of teen crashes are caused by distracted driving, and that one of the biggest distractions for teens is other passengers in the vehicle. Being distracted by other passengers causes 15% of teen driving crashes, while distractions from a mobile phone caused 12% of crashes.  For every 100,000 Americans under age 21, 1.2 people were killed in fatal drunk driving crashes in 2015. We Save Lives has created a, "Courage to Intervene" pledge, which empowers teens to have the courage to decline a ride form a friend who has been drinking or taking drugs, or if they are in a car with a driver who is using their cell phone while driving. Make an agreement with your teens that they can call you if they are in a difficult situation and you will pick them up regardless with no recriminations.
Tips for parents of teen drivers
The AAA Foundation encourages parents to:
Discuss the dangers of risky driving situations such as speeding and nighttime driving
Teach by example and don't engage in risky behavior behind the wheel
Make a parent-teen driving agreement that sets family rules for teen drivers. Consider setting speed limits for your teens that are stronger than the state's limits and enforce them with consequences.
If you have been injured in a car accident, we invite you to schedule your initial free consultation with one of our car accident attorneys in Wilmington, Newark or Seaford today. At Silverman, McDonald & Friedman we have dedicated lawyers who will fight for the compensation you deserve. You can reach us by calling 302-888-2900 or filling out our contact form.
Related Articles