Filing a Wrongful Death Claim in Delaware after a Fatal Car Crash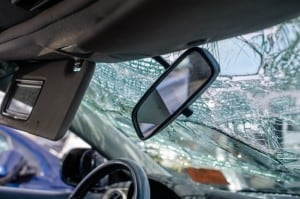 At Silverman, McDonald & Friedman, we are experienced attorneys who understand the complexities of filing a wrongful death claim. We fight for the rights of the injured and the families of those killed in car crashes in Wilmington, Newark, and Seaford, and around the state.
Delaware Online reported on May 17, that a five-year-old boy was killed and six people were injured in a three-vehicle crash in Glasgow. The car accident happened in the evening hours when a 37-year old driver operating a 2008 Mitsubishi Eclipse tried to make a left-hand turn from Bay Road onto Wayne Avenue. The state police concluded that the driver didn't yield to opposing traffic. His car struck a Chevy pickup truck. The Chevy then struck a Ford Fusion.
The boy was the son of the 37-year old man and was a passenger in the Eclipse. He was killed even though he was positioned in a rear booster seat. The Eclipse driver was taken to a nearby hospital. The driver of the Ford Fusion was also injured. Nobody else appeared to be hurt. The accident caused traffic to be tied up for several hours.
What rights does a family have in a wrongful death claim?
In wrongful death suits, someone has to be appointed to be the personal representative of the estate of the person who died, in this case the child. In Delaware, the most logical choice when a child dies is the mother or father. In this particularly tragic case, the mother is the only choice, because the father is the one responsible. If the mother had died before the accident, there would likely be questions as to whether the responsible father could be appointed personal representative. Ideally, a grandparent or someone else would be appointed. The siblings of the five-year-old may also be beneficiaries of the damage award.
Typically, the personal representative obtains a damage award, through a jury verdict or insurance settlement, and then distributes the funds to the beneficiaries. Damages include:
The reasonable funeral and burial costs
Any lost wages the child, when he became an adult, would have earned if the death hadn't happened
When adults die, the children would be entitled to:
Mental anguish for the loss of a parent
The loss of services the parent would have provided the child
The loss of child support the parent would have provided
A skilled Delaware car accident attorney can explain whether the parent (and especially a parent who caused the child's death) is entitled to any mental anguish, loss of services, or loss of support – when a child dies.
The trusted lawyers at Silverman, McDonald & Friedman are ready to help you get justice. To speak with one of the compassionate car accident lawyers in Wilmington, Newark and Seaford, please phone us at 302-888-2900 or complete our contact form to schedule an appointment.
Related Wrongful Death Articles