Social Media and Your Claim: Be Smart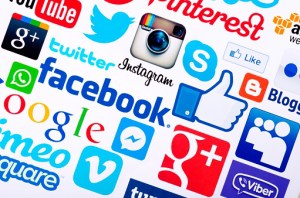 The experienced workers' compensation attorneys at Silverman, McDonald & Friedman are here to help get you the compensation you deserve when you have sustained a workplace injury, or contracted an occupational illness.
When you report an injury in the workplace, report your symptoms to the doctor and file a workers' compensation claim, you credibility in reporting what symptoms, pain and physical limitations you have as a result of your workplace injury.
If you are a frequent user of social media websites such as Facebook, Twitter, Instagram and others, whatever you post publicly can be fair game when your employer's workers' compensation insurance company conducts their surveillance of your public activities. When you have told the doctor that you are experiencing too much pain to work, that you can't sit or stand for more than an hour at a time, but then you post updates to your social media profile that show you performing activities that contradict what you have claimed are your limitations, it can have a negative impact on your workers' compensation claim. If you have exaggerated the extent of your injuries or illness, and then carry on and post updates or photos to the contrary, your benefits could be at risk.
Busted by social media and other surveillance
A Louisiana woman claimed that she had injured her ankle, arm, hip, back and knees when she tripped and fell over a bread tray at work in a Baton Rouge Burger King restaurant. She filed a workers' compensation claim, but then the insurer dismissed her claim after video surveillance revealed that she had willfully misrepresented her symptoms.
A former NFL football player is being sued by a California workers' compensation insurer claiming that he falsified his disability while at the same time pursuing a career as a mixed martial artist. He appeared on TV on a reality show, and his martial arts activities were being highlighted on a website. He was examined by the insurer's doctor to whom the injured player reported that he had 89 percent impairment after a concussion. He told the insurance company that he had difficulties with activities of daily living, that he was unable to sleep or sit for more than two hours at a time.
What kinds of information might your social media profiles reveal?
If your employer's insurer is reviewing social media as a part of their surveillance, and if you actively post about your life there, they could discover:
That your injury was caused by an activity outside of your employment and therefore, they are not responsible for compensating you.
Your injuries are not as severe as you have claimed, or as severe as other evidence might suggest.
Whether you have turned down other offers of employment.
You can lose your workers' compensation benefits if your employer's insurer can come up with evidence that your injuries do not limit your activities to the extent that you have reported that they do. You may not realize that your own social media profiles may have been their source of the evidence that was used against you.
Please take a moment to call us at 302.414.5553 or fill out our quick contact form to schedule a free consultation to discuss your workers compensation case. We serve clients throughout Delaware from our offices which are conveniently located in Newark, Seaford and Wilmington.